Shellac UV Polish Naked Naiveté 7.3 ML
Shellac UV Polish Naked Naiveté is a UV nail polish that last over 14 days. Contradictions Collection Fall 2015. The color is opaque. The brush is flat for an easier application.
Buy 3, get 15% Off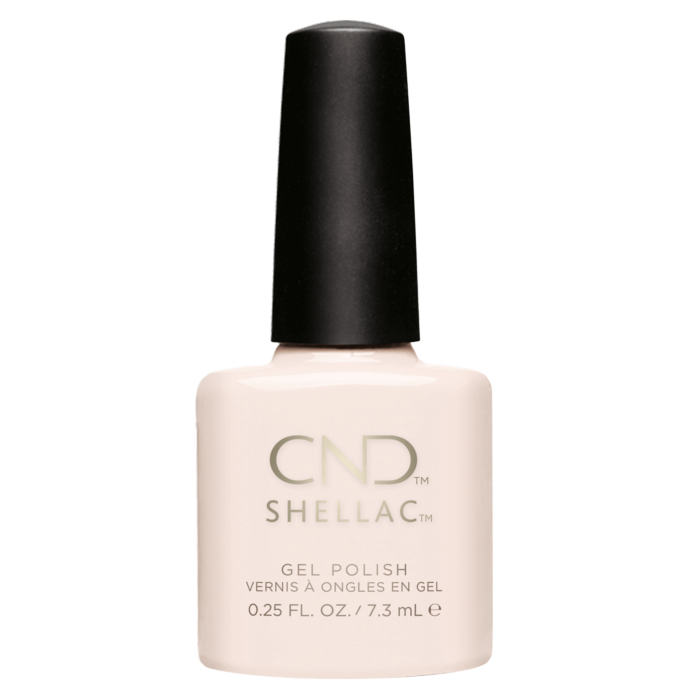 Shellac Fall 2015 - Contradictions collection. Naked Naiveté color.
Textures and tones collide for an unexpected elegance.
Meet Shellac UV Nail Polish !
What is the Shellac UV Nail polish ?
Shellac is a breakthrough, patent-pending UV3 technology that combines the ease of polish with the permanence of gels. No other products on the market can stand up to the claim – on like polish, wears like gel, off in minutes.
Why Shellac UV nail polish over regular nail polish ?
Shellac will last for more than 14 days however you will notice a "line of demarcation" as your natural nail grows away from the cuticle. It is recommended that you adhere to a 14 day re-application appointment, as the adhesion will increase if worn past this point, making the removal process a little more lengthy
How to apply Shellac ?
Like any quality polish application, the Shellac system features a Base Coat, Color Coat and Top Coat. Together with a UV Lamp, they comprise the breakthrough in resilient color that remains flawless for two weeks and removes in 10 minutes!
Shellac is safe for you!
Shellac removal does not damage the natural nail ; Shellac was developed and tested for years to perfect every aspect of the Shellac process, including removal. Shellac was developed and tested to withstand the rigors of daily wear (soaps or other personal grooming products)
Shellac is hypo-allergenic
Shellac does not include Formaldehyde, Toluene or DBP (Dibutyl Phthalate)
More Information

| | |
| --- | --- |
| Professional exclusive product | No |
| Brand | CND Shellac |
| SKU | SHE91971 |
| Colors | Beige |
| Collection | Contradictions |
| Polish Type | UV - Color |
| Drying | UV Lamp |
| Styles | Opaque |
| Sizes | 7.3 mL |
| Brush types | Flat |
| Hygiene | Due to hygiene reasons this item is non exchangeable and non refundable |